LOCATION: Cougar Creek Canyon, Canmore, Alberta
---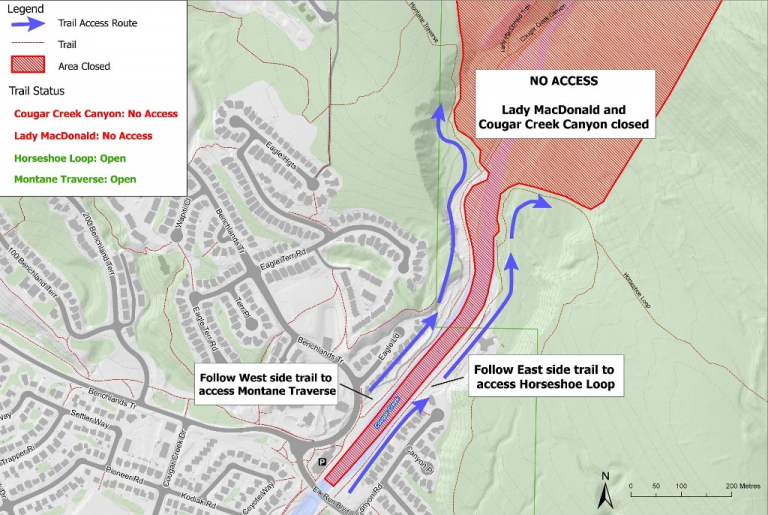 ---
START DATE: November, 2016
---
ISSUE:
Closure and loss of access to climbing in Cougar Canyon.
The Cougar Canyon campaign began in early November 2016 when the Town of Canmore announced a flood mitigation project for Cougar Creek. During the design phases of the project we consulted with the Town of Canmore and Alberta Environment and Parks, to ensure that climbing access would be maintained.
The primary concern with the closure and the size of the closure area was two fold; the Town of Canmore and the contractors were concerned with the safety of hikers and climbers passing though area during construction, especially with the necessary rock blasting. Secondly, building a temporary trail to access climbs outside of the closure zone (e.g, Planet X) would increase traffic in a wildlife corridor area where AEP is engaged with decreasing the number or trails.
For further information about the project and the closure please see the Town of Canmore website:
https://canmore.ca/projects/mountain-creek-hazard-mitigation/cougar-creek
---
CURRENT STATUS:
The updated projection is that the construction will be completed by the summer of 2023. At that point, all closures will be lifted and access to climbing in Cougar Canyon will be restored.